Christian Tour
We built a fresh and easy-to-use mobile app for one of the most well-known travel agencies from East and Central Europe.
20 years of charter deals
Christian Tour is the biggest tour operator for charter deals in Romania. The company have offices in five European states. Through Christian Tour app, their customers can easily search for the perfect getaway, instantly book their favorite option and pay for the trip. All they need is a smartphone.
Inapoi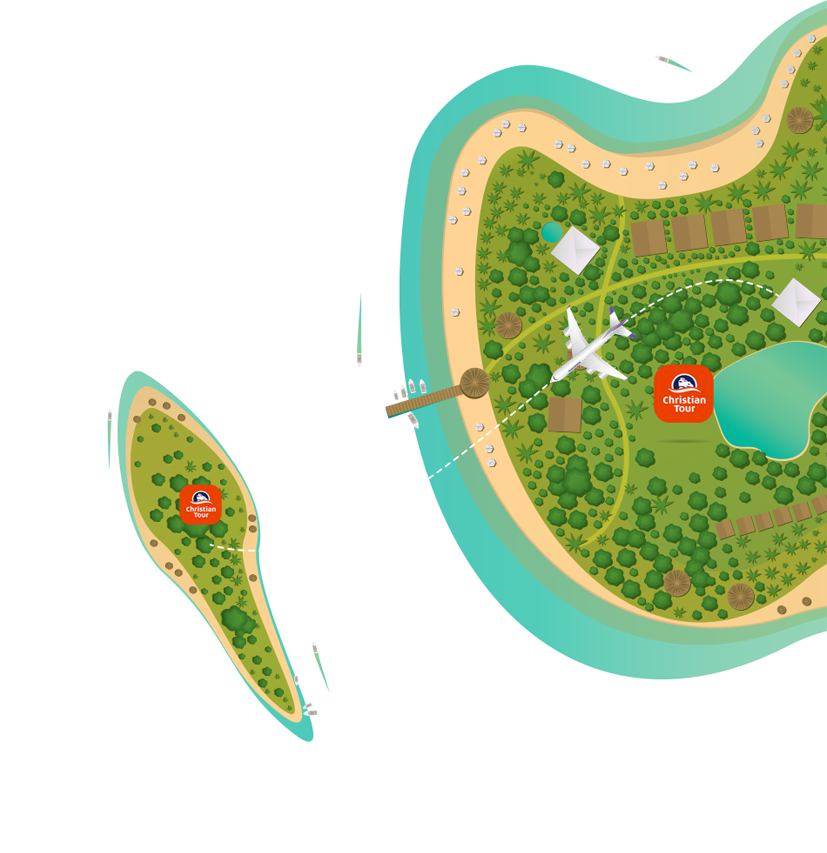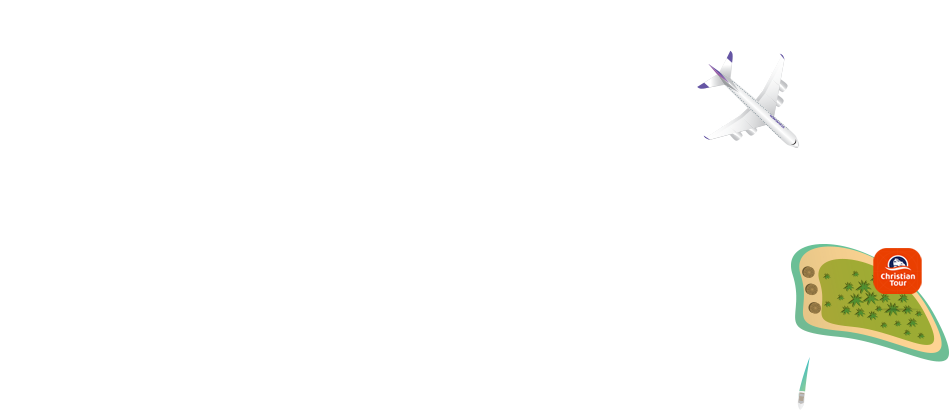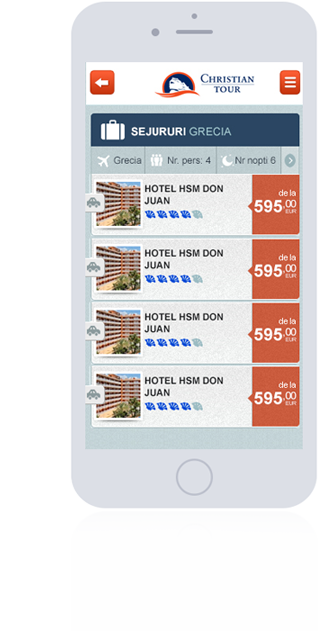 Home Screen
Users can view latest deals provided by the agency just by opening the app.
The list of deals is based on their recent searches and their profile details.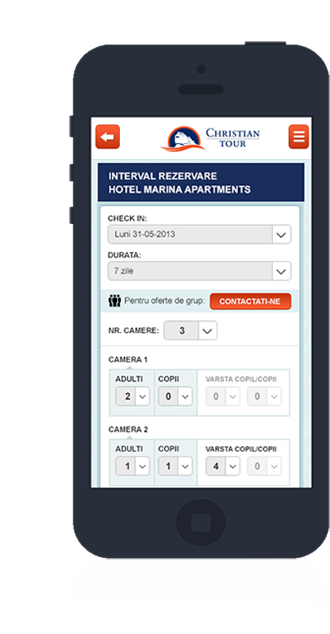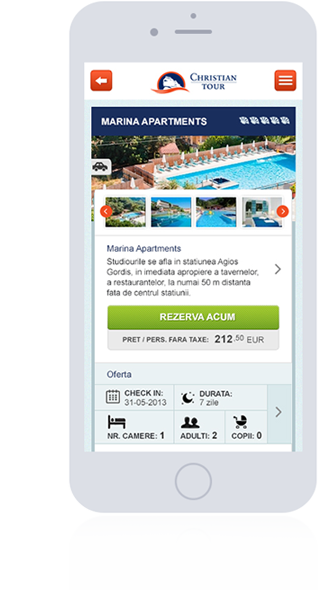 Book & pay
When users found their match, they can instantly book and pay for the holiday.
The app is keeping them updated with details about their trip.